Placenta is a natural part of every woman's pregnancy – but can it benefit you once your baby is here?
The placenta is the first organ that forms when you get pregnant – before any of your baby's organs – and the health benefits associated with consuming it are well-documented. It's not a new concept – women throughout history have been known to consume their placentas, and many animals do it too.
Because it contains the nutrients transferred from mother to baby throughout the pregnancy, many people believe that it is perfect for giving new mums a much-needed boost after labour.
Some reports say that eating the placenta can boost breast milk production, and even help to balance hormone levels and combat post-natal depression.
Here, we look at the options available for consuming your placenta, from placenta pills to placenta smoothies and even cooking it yourself.
Placenta pills
Some women opt to send their placenta away to be encapsulated. In this process, the placenta is dried, powdered, and sealed into capsules, which can be taken orally throughout the first few months after birth. Former Atomic Kitten star Natasha Hamilton chose this option, sharing a picture of her pills online after the birth of her fourth child Ella, and other celebs including Coleen Rooney, Kim Kardashian and January Jones have revealed that they've had placenta encapsulation too.
Placenta smoothie
A BBC One documentary brought the debate about women consuming their placenta raw after childbirth to life, by showing a woman blending hers into a fruit-based smoothie. Childbirth: All Or Nothing, which aired in 2015, featured Kati, who had recently given birth, whipping up a seemingly unremarkable blend of berries, banana and coconut milk, before adding the key ingredient – a small portion of placenta.
Whilst the squeamish amongst us might feel queasy at the thought of consuming a by-product of childbirth, Kati appeared unfazed as she sipped the mixture. 'It looks and tastes exactly the same as a normal smoothie,' she told the crew.
Sharing the thought process behind her unusual beverage, she explained, 'It's just to replenish my body of the nutrients it's lost… I thought it was a bit weird when I first heard about it but when I started reading up about why you might do it it becames much more normal.'
She told the filmmakers she intended to continue consuming small amounts of placenta in the days following the birth.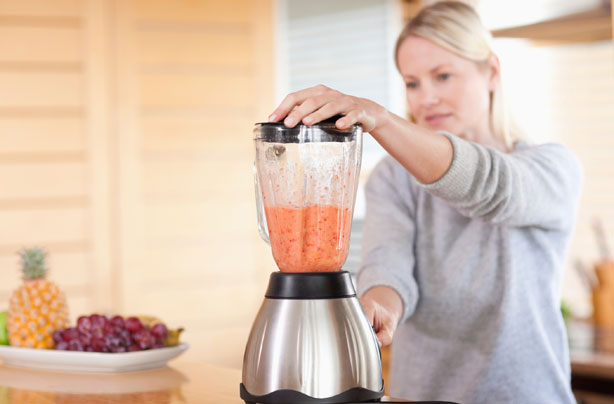 Cooking the placenta
Although many mums prefer placenta pills as they don't have to deal with the raw tissue with themselves, you can use your placenta fresh (provided you do so as soon as possible) or preserve your placenta in the freezer until you are ready to consume it.
You can use it in a meal – some women add theirs to stews or sauces to make it more palatable, or blend it into a drink (handy if you've taken the frozen route).
Some hospitals may not allow you to take your placenta away, so it is important to check their policy before you make your decision.
Did you consume your placenta after childbirth? And if not, would you try placenta encapsulation or any other option in the future? Leave us a comment and let us know!