Sometimes, it seems that no matter how hard you try, your to-do list keeps getting longer. You cook, clean, tidy and sort, and still the house is a mess, and you're more stressed than ever – but how?
When we stumbled across this brilliant video, starring Esther Anderson of the blog 'Story Of This Life' and her mischevious daughter Ellia, we felt like all of our questions had finally been answered – it's not our fault, it's those meddling kids!
Throughout the course of the clip, we see Esther's gorgeous girl helpfully unloading the dishwasher…
…cleaning the windows (with her face)…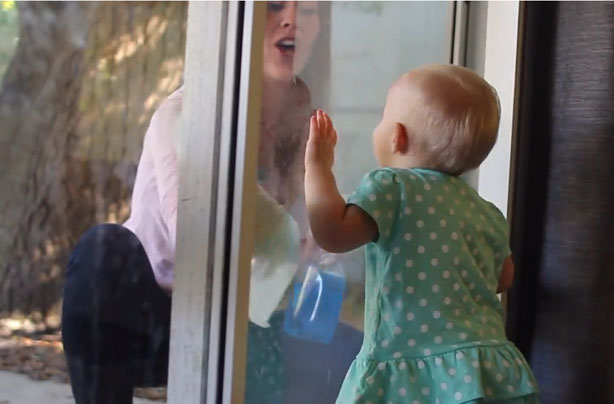 …lending a helping hand with the laundry…
…and offering her unique services for a whole host of other household chores – scenes which all look mighty familiar to us!
If you've ever done the washing and wondered why the clothes ended up dirtier than when you started, or tidied up a pile of toys only to discover another mountain of mess behind you, you'll definitely appreciate this video…
Esther shared the hilarious film on Youtube with the caption:
"Moms work their buns off all day and yet somehow nothing is done at the end of the day…this is why".
We love her for sharing the truth about motherhood – it's a good thing Ellia is so adorable, or she'd never get away with such tricks!