What are the next big food trends? 2015 was all about clean eating, coconut oil and of course, the much-hyped #avotoast. So what can you expect to be eating for the next 12 months?
This is what we're looking forward to enjoying this year, from a new attitude to eating meat, the new must-have cooking oil and a supermarket spice that's getting a lot of attention…
Here are 7 food trends to brace yourselves for in 2016.
1. Flexitarianism
After the World Health Organisation revealed earlier this year that eating processed meat can increase your risk of cancer, sales of bacon and sausages have plummeted. This has come after repeated warnings that meat consumption is having a marked effect on the environment. The solution? 2016 will be the year that many more people become a part-time vegetarian, or flexitarian, giving up meat for one, two or three days a week. It's good for your purse too!
Inspired? Take a look at our vegetarian recipes.
2. Super healthy eating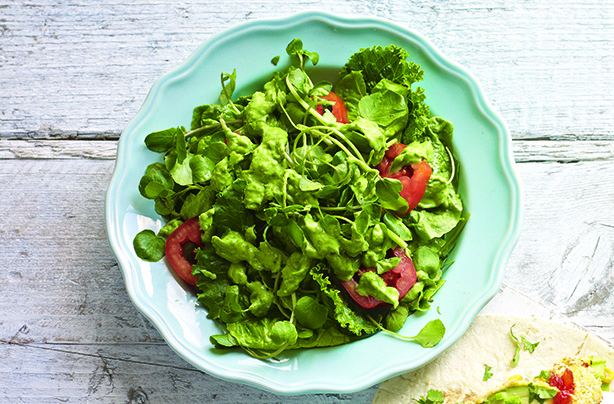 The backlash against so-called 'clean eating' has already begun, with foodie favourite Nigella Lawson sharing her fears that it could be used to mask eating disorders. But vegan and gluten free blogger Deliciously Ella, whose first book of the same name was a smash hit at the beginning of the year, is set to release a new cookbook in January 2016. Brace yourselves – this super healthy eating trend is going nowhere.
3. Avocado oil
According to The Pinterest 100, the social media site's annual report on trending pins, avocado oil is the new coconut oil. It's got a very high smoke point, which means it's better for frying. Now it just needs its own hashtag.
4. Smoothie bowls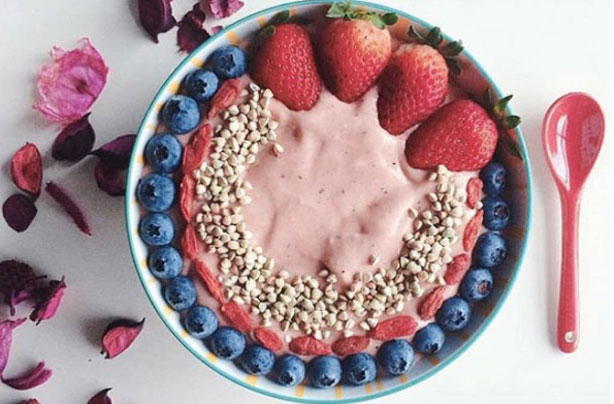 Image: Instagram/smoothiebowls
A smoothie, but with chopped fruit/nuts/seeds/oats on top (and served in a bowl, with a spoon). Spotted among dedicated foodie Instagrammers this year, everyone's going to be trying this at home in 2016.
Make your own smoothie bowls starting with our smoothie recipes, then add extra fruit, nuts and more.
5. Turmeric
The next big superfood? This distinctively coloured spice has got SO many medicinal properties; it is an anti-inflammatory, it helps lower your risk of heart disease and it is thought to help with depression. What's not to love? Look out for turmeric tea, or try it in a curry.
Intrigued? Try our curry recipes
6. Going vegan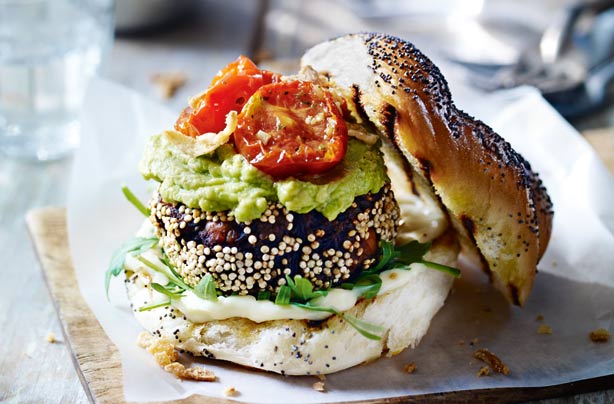 Vegan Christmas recipes were among the top searches on Google in December 2015. We predict A LOT more plant-based recipes doing the rounds in 2016.
Interested in cutting down on animal products? Take a look at our vegan recipes, including this incredible vegan burger.
7. Hybrids 3.0
First it was the cronut, then came duffins, ramen burgers and more. In fact, we've been keeping a close eye on all the food hybrids. What next? 2016 will be all about ice cream sandwiches, transformed! We've already spotted ice cream macaroons and ice cream doughnuts, but what will come next is anyone's guess. This is one trend we are happy to try out.
What do YOU think will be big next year? Share your predictions in the comments box below