There's just something about an avocado that makes it stand above the rest. It's one of our favourite go-to fruits (yes, it's a fruit!) when we're in need of a boost. It could be because of its bright green colour or its creamy texture, its versatile nature or even the fact that its jam-packed with vitamins and nutrients.
If you're a fan of the avocado, you're really going to appreciate these 11 things you didn't know you could make with this rich and creamy fruit. And if you're not a fan, prepare to have your mind changed…
Health benefits
Avocados are a great source of monounsaturated oleic which helps to lower cholesterol. They are pretty high in fat, but can actually in fact help weightloss by filling you up and keeping you fuller for longer, reducing snacking between meals. They're great for your skin, can help improve insulin function and blood glucose levels, reducing risk of diabetes and even help to reduce arthritic pain.
1. Avocado cheesecake
Get the recipe: Pinterest/sweetlyraw.com
An avocado cheesecake, why didn't we think of this ingenious idea? An avocado is just perfect for making a cheesecake thanks to its creamy texture and it'll make your cheesecake extra rich and moreish. Pimp it up with a dash of lime and sprinkling of coconut.
2. Avocado spread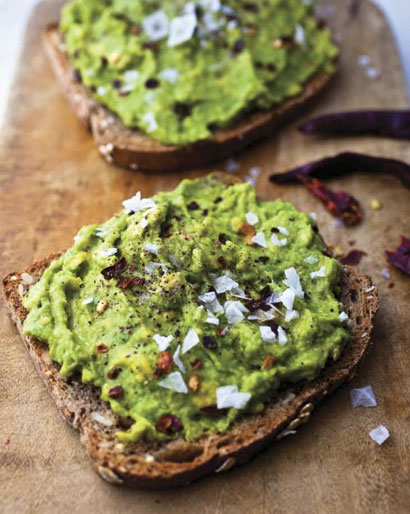 Get the recipe: Pinterest/kriscarr.com
Now a trendy (and healthy) breakfast option, people often forget how simple it is to turn that avocado into a spread. With just a fork, a grind of salt and pepper and some wrist action, and you've got the perfect, much healthier, alternative to butter.
3. Baked avocado fries
Get the recipe: Pinterest/lecremedelacrumb.com
Take your chip-making skills to the next level by making these delicious avocado fries. Much healthier than your average fry as you have probably guessed, an avocado chip has a soft middle and a crisp coating.
4. Avocado pesto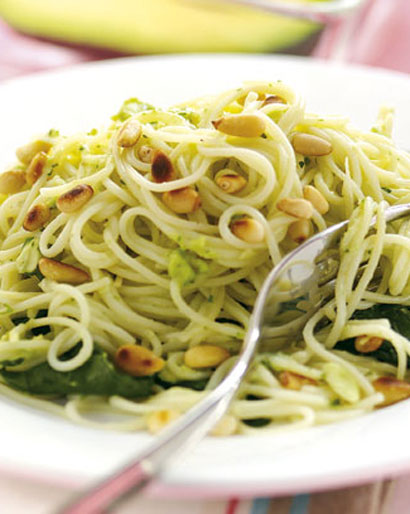 Not sure how to use up the avocados that have turned ripe all at the same time? Turn them into a bright green pesto that can be added to pasta dishes, risottos or even spread on a homemade pizza base. The possibilities are exciting.
5. Avocado bars
Get the recipe: Pinterest/wholenewmom.com
Avocado bars made with coconut and topped with chocolate would make the perfect sweet treat with a cuppa or pop into a cellophane bag, tie with a ribbon and give as a gift. Avocado bars all round!
6. Avocado cupcakes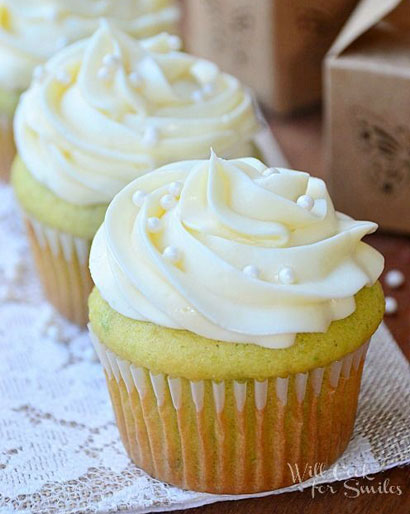 Get the recipe: Pinterest/willcookforsmiles.com
Cupcakes can get a bit samey, especially if you're making the same batch over and over. If you're in need of a little change, why not add avocado to the mix?! You'll be surprised how much avocado can transform your bake – it'll make the sponge extra soft and moist with a rich, creamy flavour.
7. Avocado fritters
Get the recipe: Pinterest/amuse-your-bouche.com
Now we bet you didn't think of making avocado fritters? They're really simple and are a great way of introducing your kids to this unusual fruit that they might find rather daunting at first. Make your fritters with avocado and sweetcorn or avocado and potatoes.
8. Stuffed avocado
Get the recipe: Pinterest/grokgrub.com
Feeling posh? Well, we've got one posh treat on the menu next – stuffed avocados filled with egg and smoked salmon. We're thinking brunch, a few friends round, a glass of Bucks Fizz in hand and a couple of these delicious stuffed avocados on our plates… we can dream, can't we?!
9. Avocado burgers
Get the recipe: Pinterest/laughingspatula.com
When summer comes rolling round and it's time to wheel out the BBQ, we certainly know what we plan on cooking on it first. These chicken and avocado burgers look so good.
10. Avocado pancakes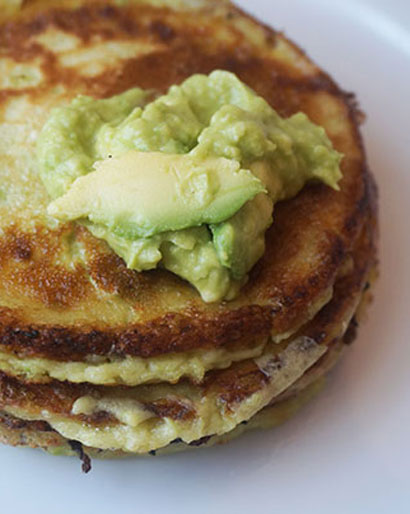 Get the recipe: Avocado pancakes
Next on the menu are these glorious avocado pancakes… Yes, you've read correctly. Pancake Day is surely never going to be the same again once you've made these creamy pancakes. You could experiment with toppings too – how about savoury, egg and smoked salmon or a sweet drizzling of honey?
11. Avocado truffles
Get the recipe: Pinterest/wholenewmom.com
Our minds are boggled by this last but certainly not least avocado recipe. These avocado truffles have got us scratching our heads in disbelief – how can truffles be healthy? It seems like they can with this recipe made with avocado, coconut butter and stevia.