If you love beetroot as much as we do you're definitely going to want to try out these new and exciting beetroot recipes. Our minds are blown by these ingenious creations including beetroot ice cream, beetroot risotto and more.
You're never going to look at beetroot in the same way again after seeing these 12 things you didn't know you could make with beetroot…
Health benefits of beetroot:
Beetroot is low in fat but high in fibre which helps lower cholesterol and improves the flow of your digestive system. Beetroot also has antioxidant qualities which makes it perfect to eat if you're feeling run down.
1. Beetroot risotto
Get the recipe: Beetroot risotto
Give your classic risotto a makeover by adding beetroot to the mix. Not only will it flavour your dish with a rich earthiness, it'll also colour your risotto rice an entertaining shade of pink which we're sure will make it more appealing to the kids!
2. Beetroot burger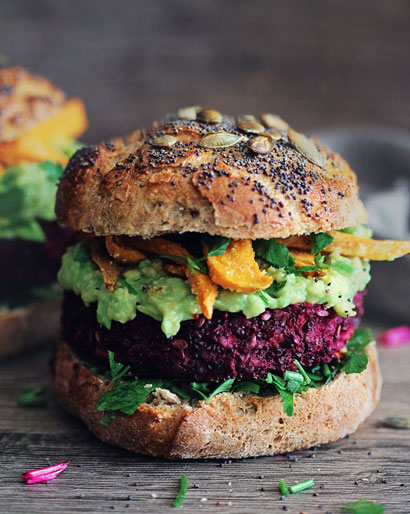 Get the recipe: Pinterest/theawesomegreen.com
Ah! It's a burger made from beetroot – a vegetarian's heaven and we wish (we really do wish!) we could munch away on one right at this split second along with a portion of crisp, golden chips and mayo for dipping… We can dream can't we?
3. Beetroot crisps
Get the recipe: Pinterest/aspoonfulofphotography.blogspot.de
If you love vegetable crisps you really must give these beetroot crisps a go. They're pretty simple to make whether you bake them in your oven or if you're proper fancy, dehydrate them in your dehydrator. They last for a long time too and make a delicious snack on those busy, busy days.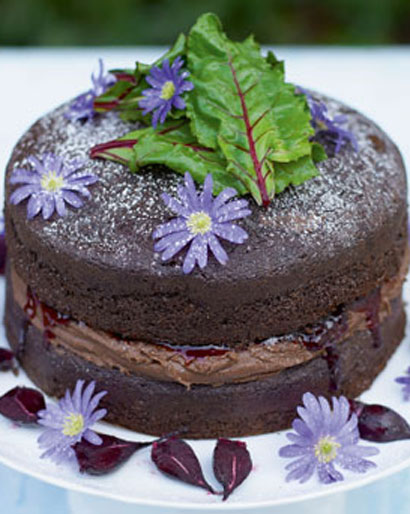 Get the recipe: Beetroot chocolate cake
This has to be one of our favourite things to do with a beetroot – add it to a cake mix! This is not just any cake mix though, it's a rich, gooey and oh-so-naughty chocolate cake mix. The beetroot and the intense chocolate flavour really do go hand in hand.
5. Beetroot croquettes
Get the recipe: Pinterest/heneedsfood.com
Ok, now we've seen it all – beetroot croquettes?! What an ingenious idea! Not only do they look the part with their shockingly bright and vibrant beetroot insides, we bet they taste the part too. Forks at the ready…
6. Beetroot bread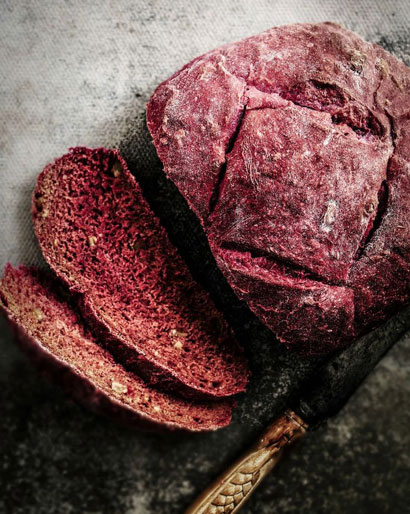 Get the recipe: Pinterest/twiggstudios.com
We just love baking bread at the weekends and this beetroot dyed bread is top of the list now – how amazing does it look? We're thinking cream cheese, rocket leaves and maybe a cheeky bit of smoked salmon on top. Who's with us?
7. Beetroot pesto
Get the recipe: Pinterest/nutritiontwins.com
Yes, you can turn that rounded, tangy veg into a pesto with only a few simple steps (and a trusty food processor of course!). We think beetroot pesto would make one unsual food gift. Don't you?
8. Beetroot brownies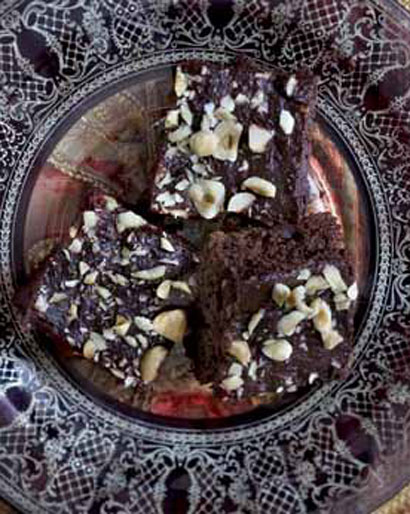 Get the recipe: Beetroot brownies
If you're getting bored of the same old brownies why not give them a new lease of life by adding some juicy beetroots to the mix? They'll make your brownies extra moist and enchance the flavour of the chocolate in them too.
9. Beetroot ravioli
Get the recipe: Pinterest/bakeaholicmama.com
If you've got some spare time on your hands roll up your sleeves and make your own pasta, or should we say beetroot ravioli (how posh!). Our minds are just blown by these brightly coloured pasta parcels – we want some. NOW!
10. Beetroot ice cream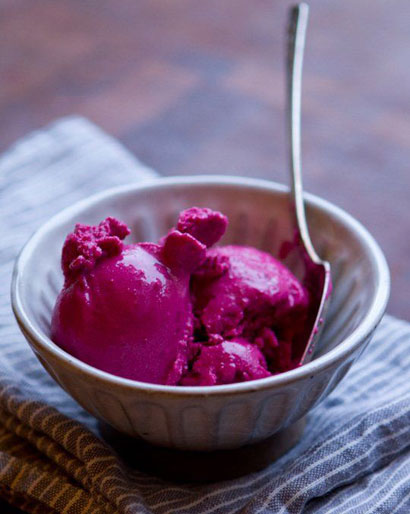 Get the recipe: Pinterest/thekitchn.com
Now we really have seen it all. We've heard about vegetable yogurt but never vegetable ice cream hmmm… We're all for trying new things though so bottoms up!
11. Beetroot wraps
Get the recipe: Beetroot wraps
We bet you didn't know that you could make beetroot-flavoured wraps, hey? These brightly coloured wraps are perfect if you're trying to be healthy when it comes to lunch time – one to add towards your 5-a-day count we reckon!
12. Beetroot muffins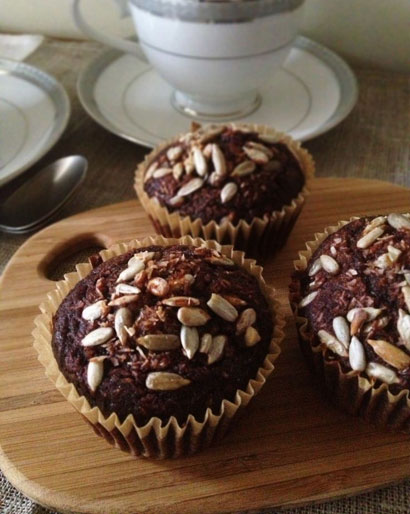 Get the recipe: Pinterest/themindfulfoodie.com
Blueberry muffins, chocolate chip muffins and now beetroot muffins… We just can't keep up with all these wonderful creations. If you rustle up a batch of these babies watch them go in about 30 seconds, seriously!