This season we've been going mad for kale. Not only is it packed full of vitamins and nutrients that are good for our bodies, it's also a surprisingly tasty veg which can transform a dish in just a few handfuls…
Health benefits of kale:
Kale is full of vitamin B which is key for brain development. One cup of kale contains 2.5g of fibre, 33 calories and 3g of protein -which will keep you fuller for longer. And if that's not enough, kale is full of omega-3 fatty acids which is good for the heart.
Already addicted to the wondrous green stuff? Prepare yourselves for a right treat.
Not a kale fan yet? You soon will be with these delicious and inventive ideas for how to use it.
1. Kale fritters
Get the recipe: Pinterest/yes-moreplease.com
What a genius idea, turn this leafy vegetable into fritters just like you would with sweetcorn or potatoes with this simple recipe. These fritters would make the perfect disguise for sneaking some veggies into your child's diet – we won't tell if you don't!
2. Kale pesto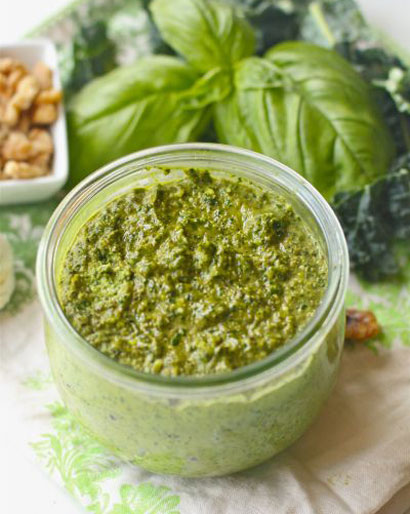 Get the recipe: Pinterest/theseasidebaker.com
Why didn't we think of this? Kale pesto is a great way of using up the glut of kale you might have sitting in your fridge. Once made, stir through pasta, drizzle over salad or dollop on top of your lasagne… the possibilities are endless!
3. Kale smoothie
Get the recipe: Pinterest/belleofthekitchen.com
If you're pulling out all the stops to be healtier, smoothies and juices are the go-to option for early mornings. Turn this deep green veg into a nutritious smoothie full of vitamins A, C and K, omega-3 fatty acids and most importantly – flavour!
4. Kale cake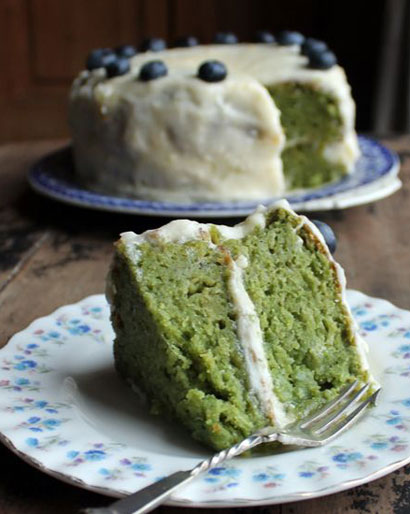 Get the recipe: Pinterest/veggiedesserts.co.uk
Oh we do love a vegetable cake and this mouth-watering kale cake is top of our list to make. It would make the perfect base for other healthy flavour combinations – how about a kale and apple cake topped with apple buttercream? Mmmm…
5. Kale mash
Get the recipe: Baby leaf curly kale mash
If you love mash potato you really must take it to the next level by adding kale to the mix. Add a knob of butter and a dash of milk and give your arm a good old work out by beating your mash until thick and creamy.
6. Kale cookies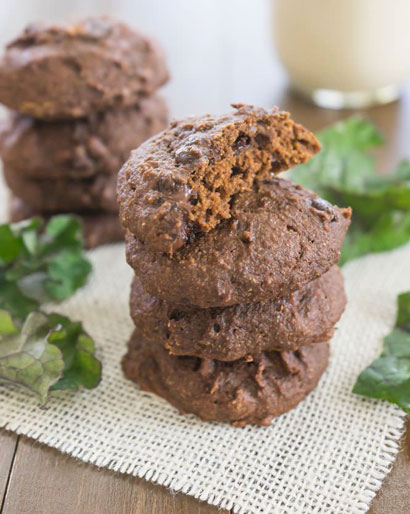 Get the recipe: Pinterest/oneingredientchef.com
Kale cookies? Kale cookies?! Now we've seen everything! Give your kale a blitz in the food processor and add to your favourite cookie mix along with chocolate chips – you wouldn't think that kale and chocolate would work so well together but they really do!
7. Kale hummus
Get the recipe: Pinterest/theroastedroot.net
Breadsticks at the ready – it's time for some serious dipping! Turn kale into a thick and moreish hummus infused with garlic and dip your breadsticks, crusty loaf or carrots – what more could you want?
8. Kale paella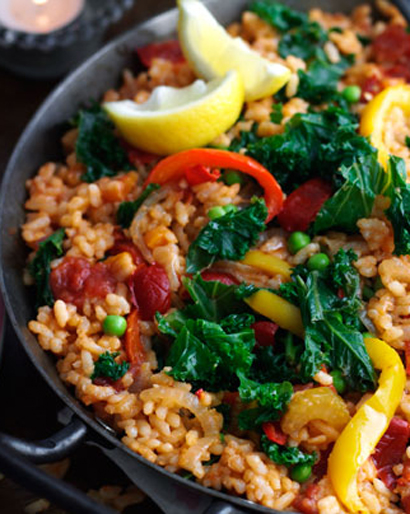 Now this is an odd one but trust us when we say it's well worth the effort. In this recipe, your average paella is given a modern twist by adding heaps of kale leaves to the pot. Cooked alongside paprika spices, garlic and red chillies, kale has never tasted so good!
9. Kale crisps
Get the recipe: Pinterest/gimmesomeoven.com
Potato crisps who? Kale crisps are so in at the moment so if you're all for the latest fad it's time to rustle up a batch of these deep green crisp treats yourself at home. Flavour with salt, vinegar, cheese, onion… whatever tickles your fancy!