William Roache's emotional tribute to 'soulmate' Anne Kirkbride leaves Corrie stars in tears William Roache left his Coronation Street co-stars in tears after an incredibly emotional tribute to his onscreen wife and 'soulmate' Anne Kirkbride, at the National Television Awards.
During the touching tribute the 81-year-old actor spoke about how the nation had taken Deirdre into their hearts.
"As Deirdre and Ken, we were soulmates. And despite what was thrown at us we found one another and always made our way back together.
"Corrie brought Anne and her husband, David, together and he has lovingly been at her side since. Together with Anne's brother John and his family, David and their Coronation Street family and especially Beverly Callard who was close to Anne in her final days, we would like to thank everyone for the outpouring of support. She will be greatly missed by us all."
Co-stars Kym Marsh, Barbara Knox and Sean Tully, who play Michelle Connor, Rita Sullivan and Anthony Cotton in the soap, were seen to be visibly upset after the moving speech, which received a standing ovation from the audience.
William Roache's touching tribute to Anne Kirkbride:
http://www.youtube.com/watch?v=4xSwhRQ4HZc
The 60-year-old actress, who played TV icon Deirdre Barlow for more than 40 years, died on Monday following a secret cancer battle.
Anne was last seen on the ITV soap in October last year and was on extended leave from the show.
Coronation Street bosses confirmed the news on Monday 19th January 2015 at 9pm saying:
"It is with great sadness that David Beckett has confirmed tonight that his beloved wife and Coronation Street actress Anne Kirkbride has passed away peacefully in a Manchester hospital after a short illness."
Executive Producer Kieran Roberts said:
"There are no words to describe the sense of grief we feel at Anne's passing. We know only too acutely how much Anne meant to the millions of people who watched her create the legendary character of Deirdre Barlow."
"She will be greatly missed by the Coronation Street team who share happy memories of working with her. We feel blessed and honoured to have known her. Our thoughts are with David and their family."
Shortly after the news broke, Anne's past and present co-stars shared their grief.
William Roache, who played Anne's on-screen husband Ken for 40 years, paid tribute to his long-time co-star:
"I feel Anne's loss so personally having worked closely with her for over 40 years. She was such a loving and vibrant person.
"You always knew she was there because her laugh was never far away.
"She was an impeccable performer with superb comedy timing and an immense gift for really heightened drama.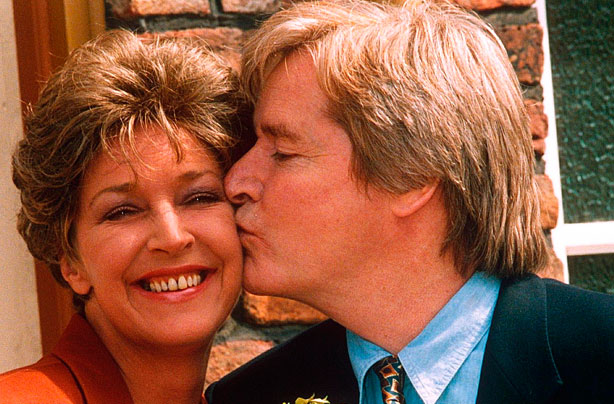 "We had some rows over the years as Ken and Deirdre and it was wonderful to play those scenes opposite her.
"Coronation Street has lost one of its iconic characters and Anne will be greatly missed."
Former Coronation Street star Liz Dawn, who played Vera Duckworth, said:
"It's like the heart of the show has been ripped out because she was so well loved by the cast and crew and by the millions of viewers who watched it.
"She was so lovely and I feel so sad. I'm so shocked because she had previously beaten illness and she showed such courage and spirit.
"I didn't realise she was ill, it was such a shock to hear that another illness has come and taken her away at such a young age.
"After going through so much, I'm so shocked to find that something else has come and taken her away from us."
Liz's reference to "another illness" is in light of Anne's battle with non-Hodgkin's lymphoma, a cancer affecting her neck in 1993. She underwent chemotherapy, returning to work in just six months, and received the all-clear in 1998.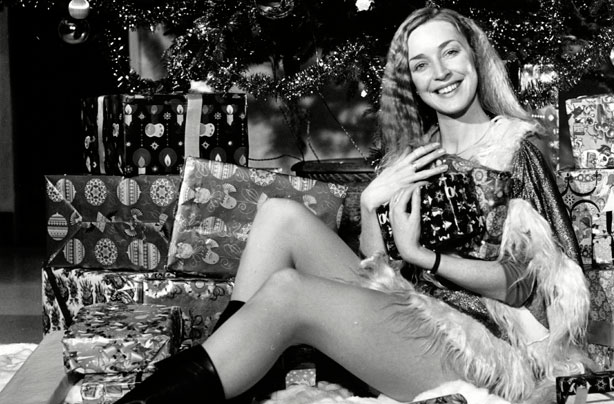 Anne in 1982, when she had already been starring in Coronation Street for 10 years
Kate Ford, who stars as Anne's volitile on-screen daughter Tracy Barlow, tweeted:
Antony Cotton and Samia Ghadie, who play Sean Tully and Maria Connor on the show, also paid their respects on the social media site:


Former stars including Helen Flanagan, Nikki Sanderson and Angela Griffin also tweeted their sadness at the news:


Comedian Paddy McGuinness paid tribute to Deirdre's infamous glasses with this touching tribute: