Heart cake decorations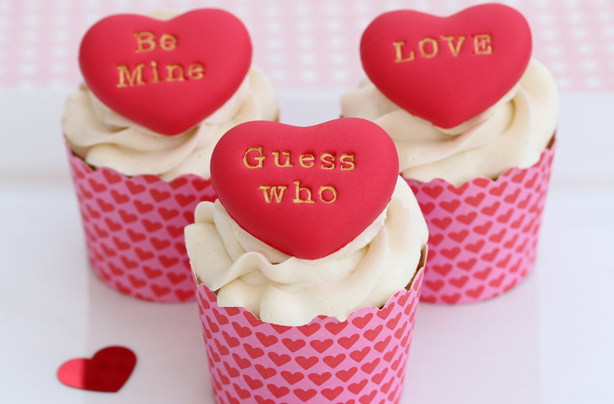 Ingredients
60g ready-to-roll fondant
60g modelling paste
Red food colour paste
Edible gold paint
These adorable little 3D hearts are the perfect thing to pop on top of cupcakes or cakes for Valentine's Day or to treat your loved ones at any other time of the year.

This step-by-step picture recipe makes enough hearts to decorate 12 cupcakes. With very little equipment needed you can make these professional looking cake decorations in no time.

You can personalise your toppers by writing your own message to loved ones, signing their names or quoting from their favourite film or song - the possibilities are endless!

Equipment
5cm heart cutter
Alphabet stamps
Cling film
Rolling pin

Fine brush
1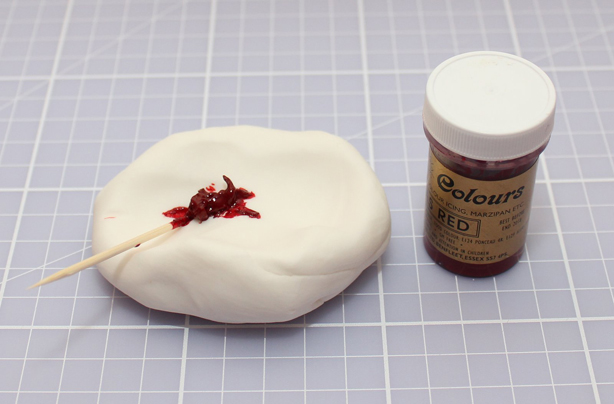 Step 1
Mix the fondant and the paste together by kneading for a few minutes, then colour red.
2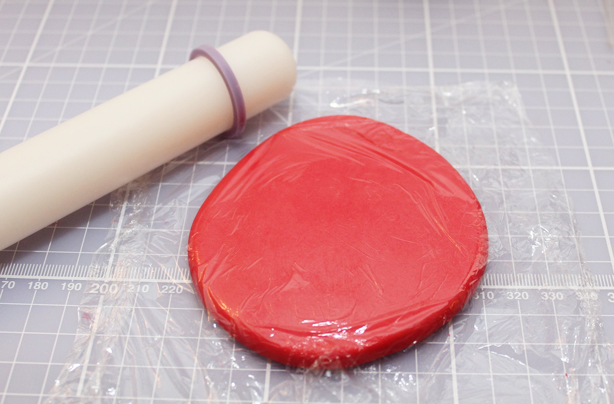 Step 2
Dust your work surface with corn flour to stop the icing sticking. Roll the fondant and paste mixture to 8mm thick and cover over with cling film. Try and keep it as straight as possible or you'll get lines in the top of your fondant.
3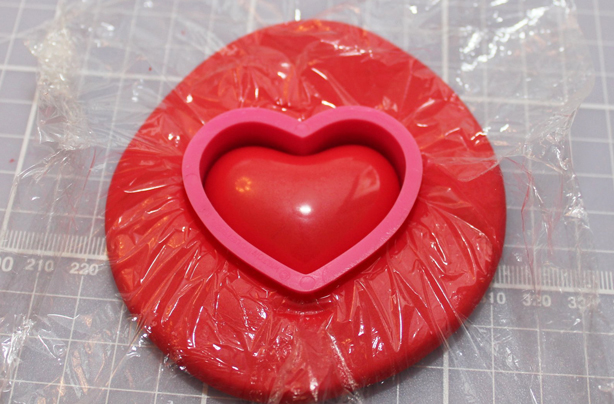 Step 3
Cut a heat shape, pushing the cutter over the cling film to give it a rounded edge. Smooth any rough edges with your finger
4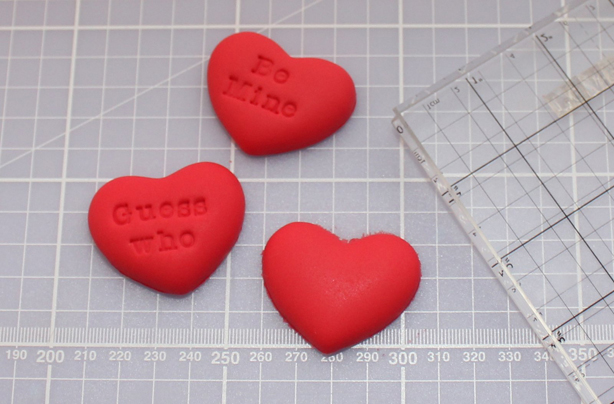 Step 4
Stamp what you'd like to write on the top with the letter stamps if you have them (using a lined embossing block helps to get it straight), if you don't, write a message with edible marker pens or score with a cocktail stick.
5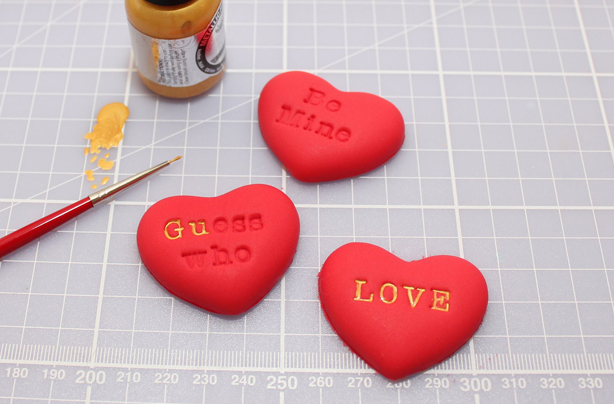 Step 5
Paint the letters with edible gold paint using a really fine brush.
6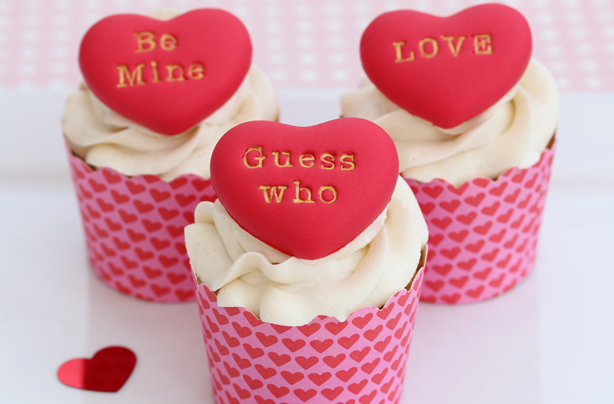 Step 6
Use the finished toppers to the decorate iced cupcakes or to top celebration bakes.
Your rating