Easter chick cake decorations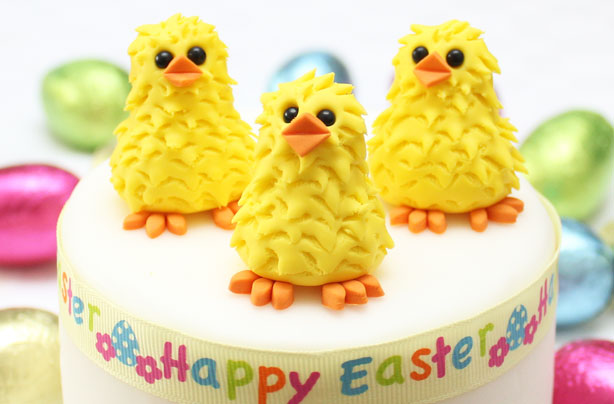 Ingredients
For this Easter recipe you will need:
60g yellow modelling paste
10g orange modelling paste
Black sugar pearls for the eyes
These ruffled little chicks make the ideal toppers for Easter cakes and bakes from big showstoppers to delicate cupcakes. The recipe makes the perfect little crowd of three chicks and is super simple with just a few easy steps.
You can make these ahead of time if you like and keep them in a breathable cake box for a couple of days until you need them. If you're feeling extra adventurous you could make your chicks Easter bonnets or ribbon neck ties - just have fun with them.
Equipment
Small daisy cutter
Cocktail stick
Sharp knife
Small clean scissors
Water brush
1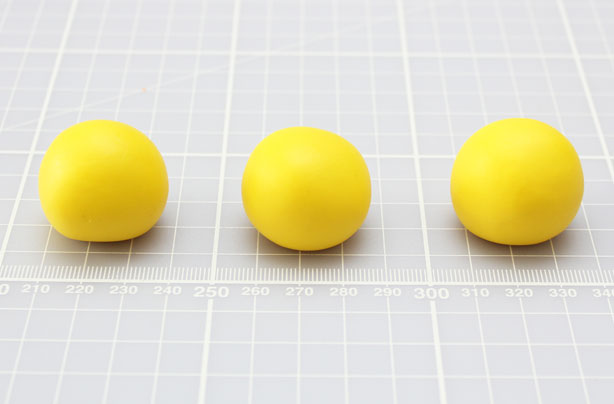 Step 1
Divide the paste into 3 x 20g balls.
2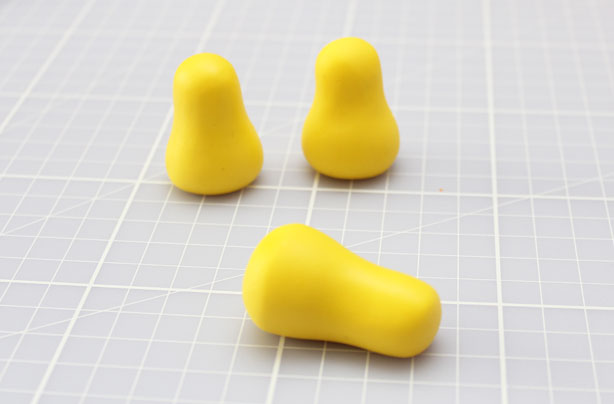 Step 2
Roll one side of the ball to narrow it for the head.
3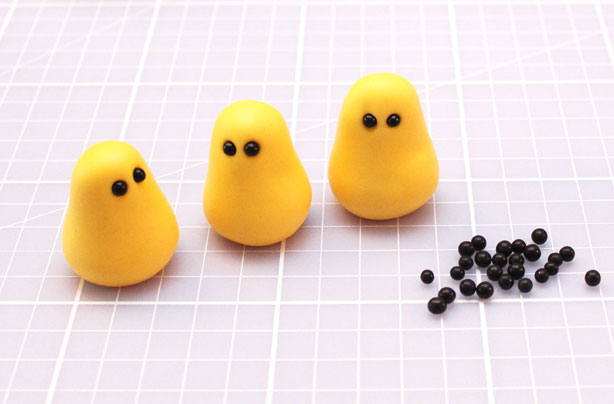 Step 3
With a dot of water, push the black sugar pearls into the paste for eyes.
4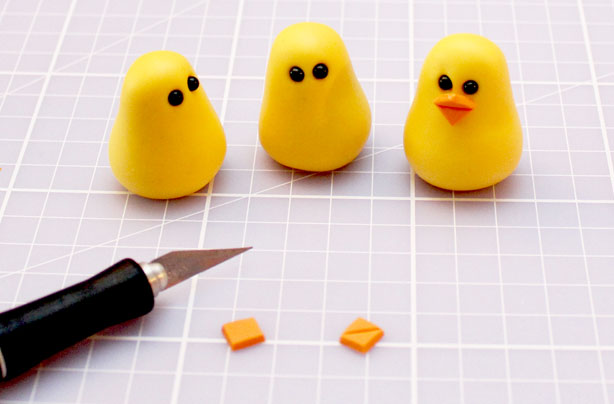 Step 4
For the beaks, cut tiny squares from the orange paste and mark a line diagonally down the centre, sticking them under the eyes with a dot of water.
5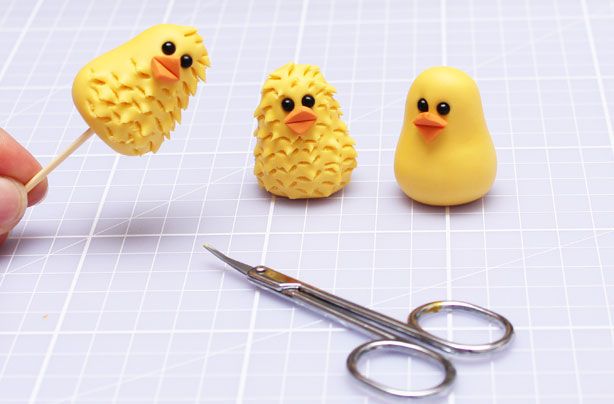 Step 5
Push a cocktail stick into the body of the chick so you have something to hold on to while you are giving it feathers. Using the small scissors, snip into the paste by pushing the scissors into it, snipping and pulling up as you take the scissors away.
6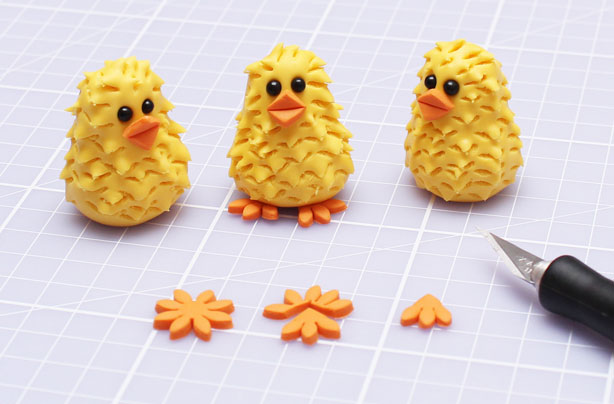 Step 6
For the feet, cut small daisies, trimming them to make feet. Stick them to the underside of the chicks with a brush of water.
7
Step 7
Place the finished toppers on your Easter cake.
Your rating