Ruffle flower cake decorations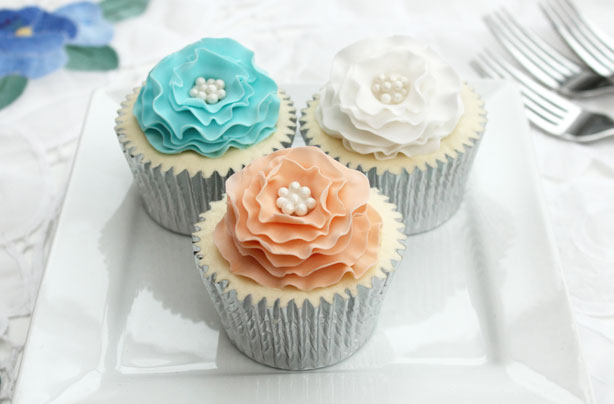 Ingredients
30g of modelling paste
Food colour (Peach, Sky blue/Gooseberry)
Small sugar pearls
1tbsp royal icing sugar mixed with a few drop of water
Trex for greasing
These ruffle flower cake decorations would be perfect placed upon individual cupcakes or bunched together to make a bouquet of flowers on a large cake.

They're really simple to make using only a little bit of fondant. You can experiement with different colours too opting for bright and vibrant or pastel colours - the choice is yours!

When using light coloured paste, make sure to rub the board and your hands with a spare piece of modelling paste before kneading, this with stop any flecks of lint getting into the modelling paste.
Equipment
Rolling pin
Circle cookie cutters 23mm, 30mm, 35mm, 43mm, 50mm,
Ball tool
Foam pad
1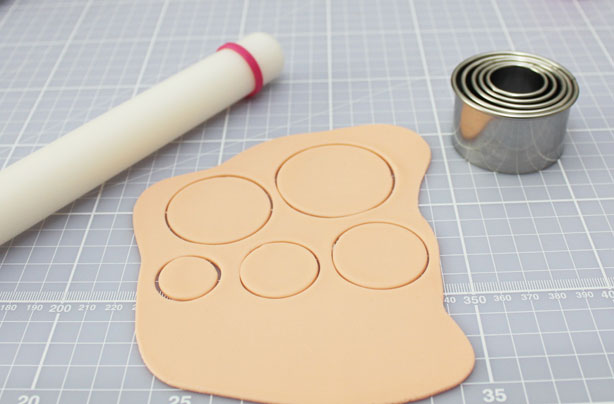 Step 1
Knead the modelling paste and divide into 3 x 10g balls. Colour one peach, one blue and leave one white. Roll the modelling paste out to 2mm thick and cut 5 or 6 circles, depending on how full you'd like it to be.
2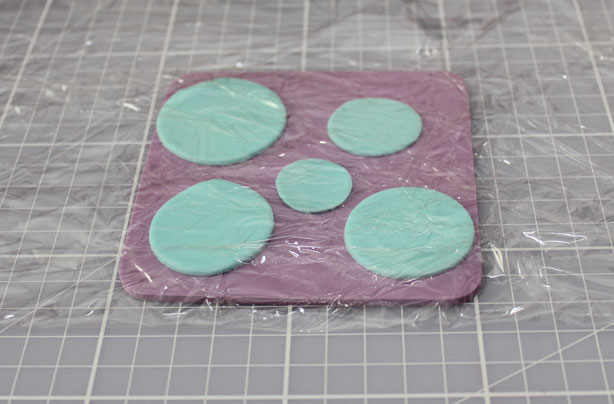 Step 2
Cover the discs with cling film until you need them, this will stop them going dry.
3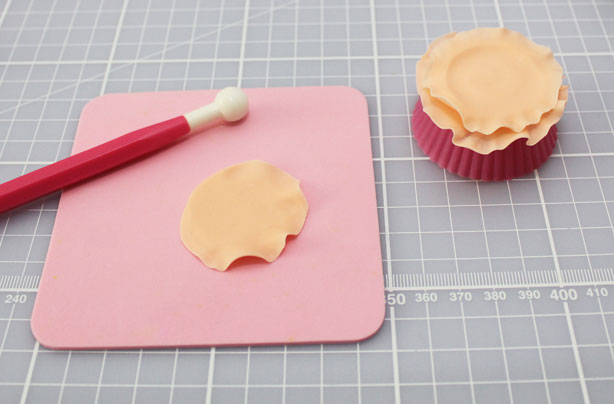 Step 3
Grease the base of a silicone cupcake case. Using the balling tool, place half on the modelling paste and half on the foam pad, thin the edges until they start to ruffle, turning the disc until the whole disc is ruffled. Place one on top of the other, sticking with a tiny brush of water and placing it onto the cupcake case to dry. If you find the ball tool is sticking, dust the ball and disc with a touch of cornflour.
4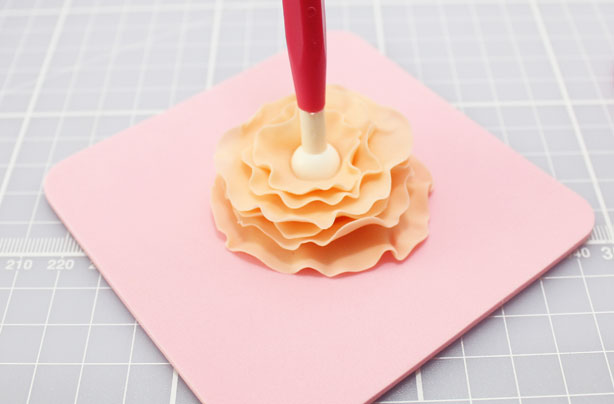 Step 4
Once you have the desired amount of ruffles and they are all stuck together, push the ball tool into the centre, this will raise the ruffles and give you a dent for the pearls.
5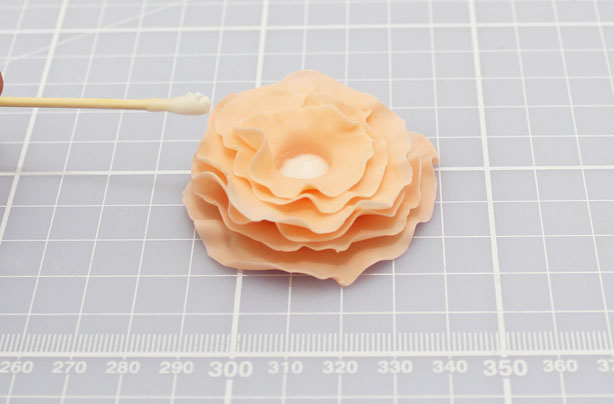 Step 5
Mix the royal icing sugar with a few drops of water until you have a thick paste. Using the end of a cocktail stick add a touch of the royal icing to the centre. Add the sugar pearls by pushing them into the royal icing.
6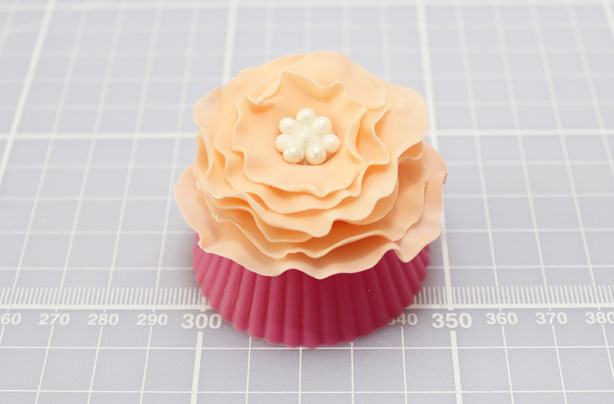 Step 6
Leave to dry on the cupcake case for at least 6 hours. Air drying is best, not in air tight containers or they will go soggy.
7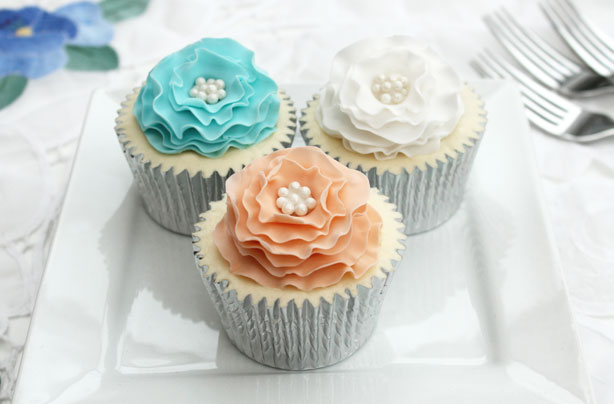 Step 7
When dry add the finished toppers to the cakes.
Your rating