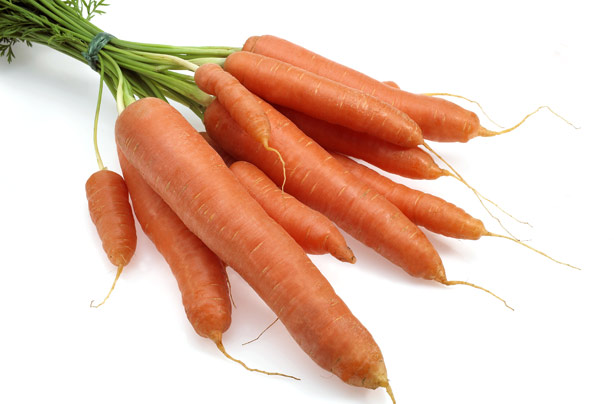 Carrots
Why they're good for them:
The old wives tale is right and carrots really are good for eyesight! The high levels of beta-carotene in these sweet veggies converts to vitamin A in the body and will help your baby's eyesight develop well. They also contain plenty of anti-oxidants, minerals and fibre which are all good things for anyone and especially good for little people who are growing and changing constantly.
When to introduce them:
Carrots are one of the few foods that experts say are safe to eat from three months onwards. We recommend waiting for at least six months though, as recommended by the NHS.
Get the recipe:
Carrot puree Where to next?